black midi had the crowd "moving with a purpose"
"So so so so so so so so so so so magnificent," is how I would describe the Monday night show, using black midi lyrics from their song "bmbmbm."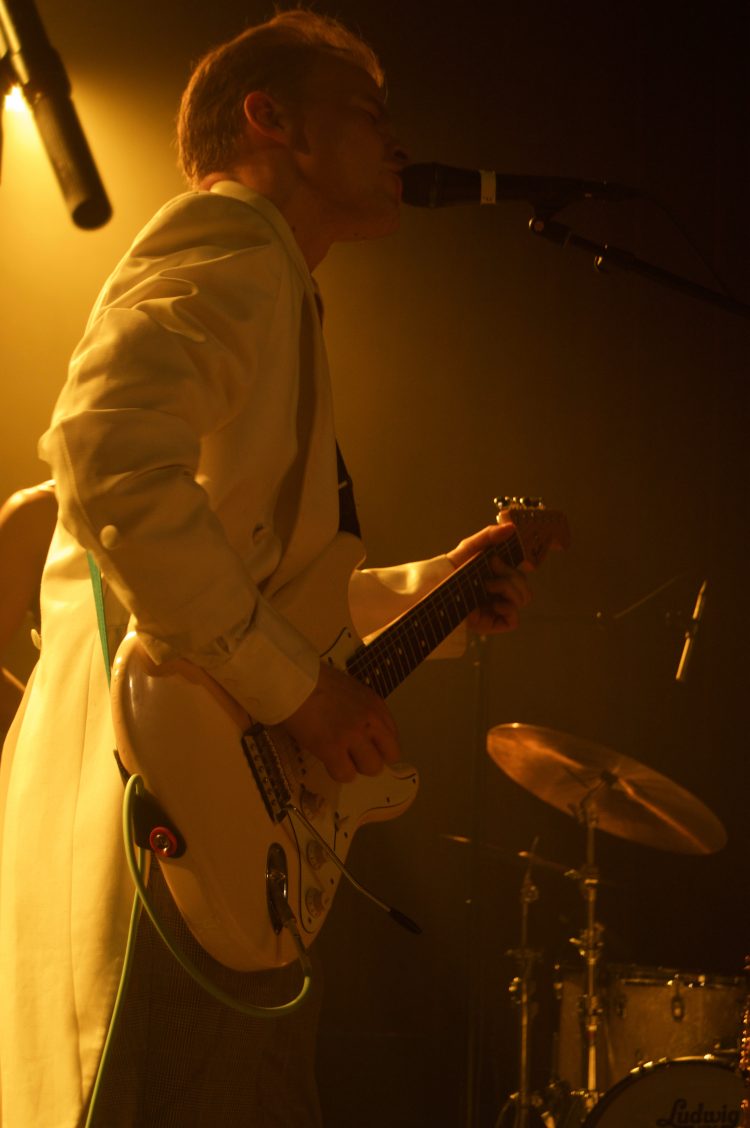 The experimental rock act from London, England blessed Minneapolis fans with their show at the Fine Line on Monday night. Looking around you could see people jumping up and down, running at each other, staring in awe, and genuinely smiling. I was even growled at—which I thought was a perfect reaction to what we were hearing. The common consensus post-show from fans was that this unlocked something primal in them. Thrashing, gritting teeth, and flailing limbs for the love of music.
Really, for the love of music. Being that this was my first show back at the Fine Line, it really reminded me why I love live music. Looking at each musician individually, I was amazed. There was the keyboardist, Seth Evans, moving his hands through complicated patterns with effortless precision, all while smiling and joking around with the main vocalist, Geordie Greep. There was the drummer, Morgan Simpson, creating magic on the drums—at one point throwing his stick in the air and catching it. Then there was Kaidi Akinnibi throwing his head back and forth with the crowd in rhythm with his saxophone. Finally, there was Cameron Picton, who could be seen running on and off stage with his bass. All of these moving parts created one beautiful symphony of noise.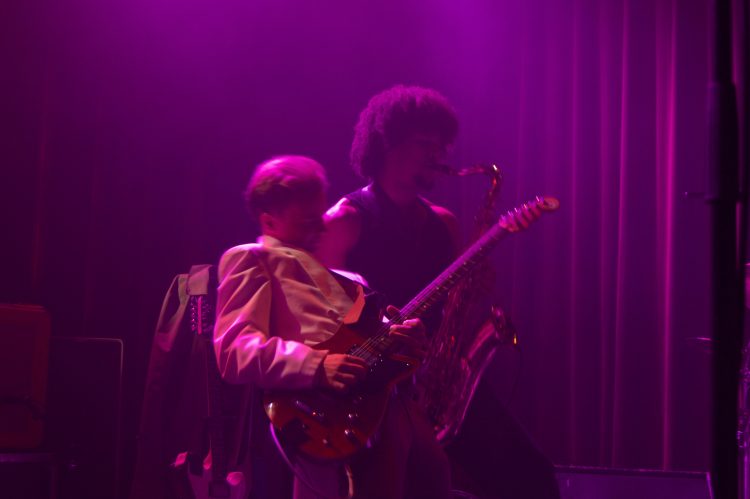 They are doing something with music that you can tell leads people's brains through loops, spirals, and jumps (in the best way). Looking at the stage felt like watching a master juggler, all parts are moving but they never drop anything. The entire time the band was smiling and laughing and embracing each other, looking like they were having the time of their lives, all while creating some of the most interesting and beautiful sounds with ease.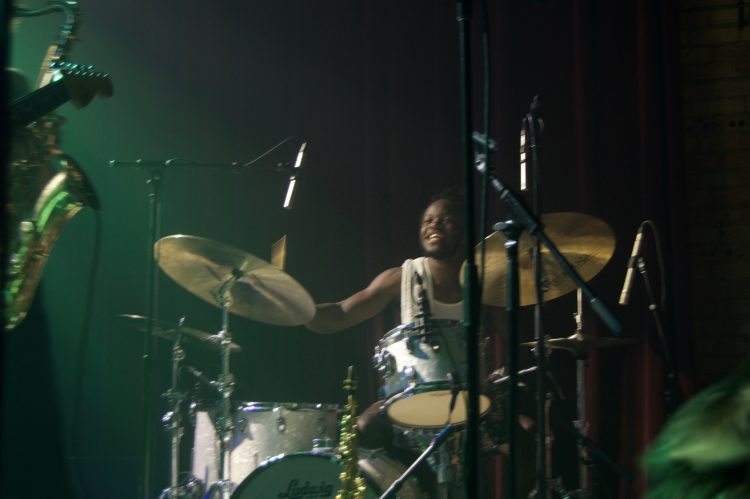 The show was full of theatrics, my favorite being a "resurrection" performed by Geordie on the keyboardist, Seth. Every part of the show was entertaining, even their attire. They played fan favorites like "Slow" all while dressed in an array of 1950s business casual "steez" like white suit coats, tank tops, dress shirts, ties, and trench coats. It was a full experience.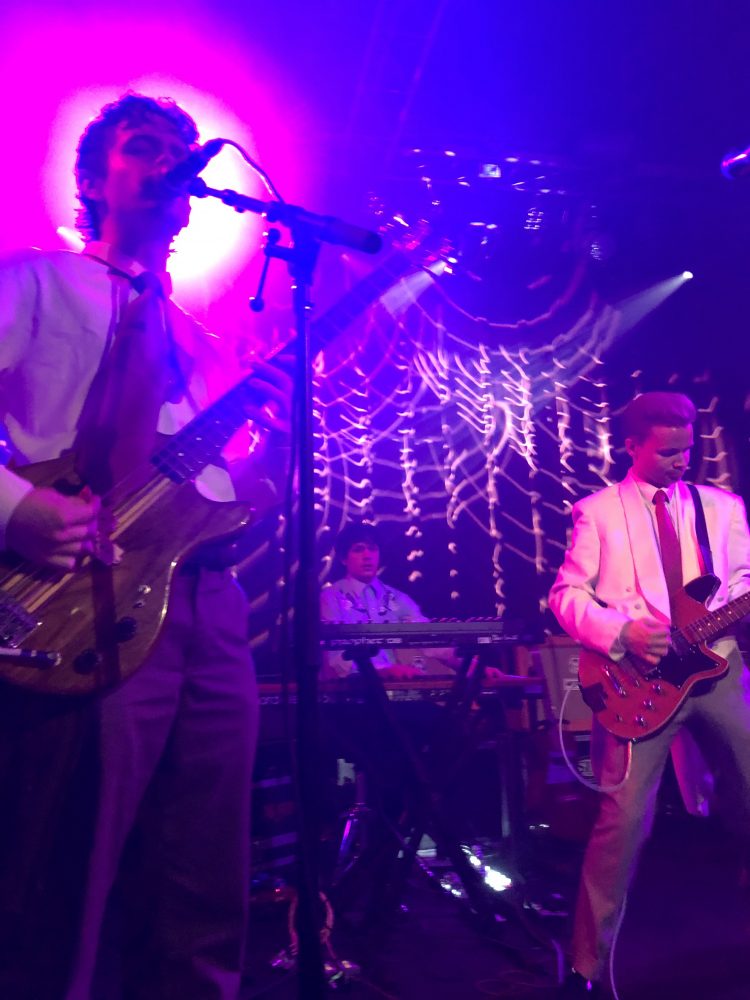 You couldn't help but dance. I managed to jump around and head bang the whole show in between holding my camera and taking photos. I even got a compliment from the nice girls next to me who said it was "so epic" how I was able to dance while holding my camera and having my body pressed up against the speaker. It's a natural instinct; when you hear a song like "953," your body finds a way to dance. My neck is sore (in the best way) as I write this review. Life is beautiful.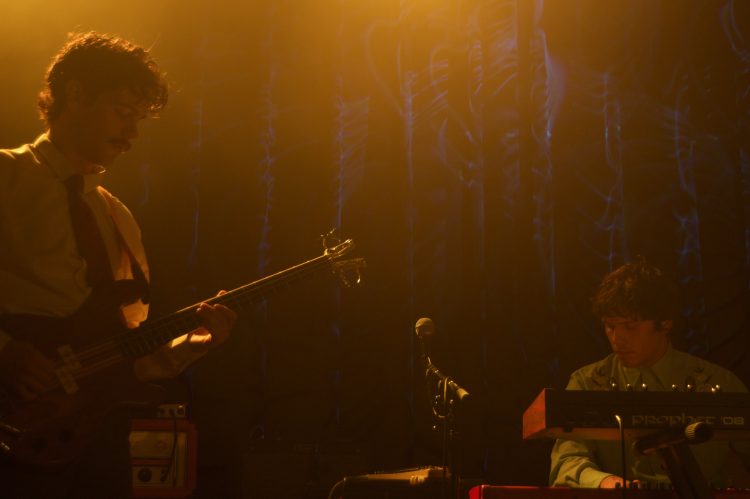 It is clear that black midi is not only comprised of incredibly talented musicians, but people with genuine chemistry. Although everything on stage was done with delight and ease, only a master could create the ballet of sounds they played. Many of the songs they played have yet to be released, and the whole crowd was moving the entire time. The passion for this music was apparent last night. Truly, this is one of those shows we'll get to brag about when we're old. We'll get to say "I saw black midi at the Fine Line back in my day".
black midi moves with a purpose, "and what a magnificent purposeeeeeee".