Hip-hop's varied history has been well documented over the past few months leading up to the celebration of the genre's 50th anniversary – a date memorializing the first time DJ Kool Herc mixed two copies of the same record into one beat. And while First Avenue is well known for being a "rock club," we recently found ourselves reflecting on the rap shows we've hosted throughout the venue's history.
In a write-up commemorating hip-hop's 50th anniversary, The New York Times' Jon Caramanica described the genre as "a continuation of rock, soul and jazz traditions, while also explicitly loosening their cultural grip." That description rang true while reading reviews of past shows and thumbing through our photo archive.
What follows is a very brief history of hip-hop in the First Avenue Mainroom. Have a favorite memory from a show over the years? Hit us up @firstavenue on your social media of choice.
---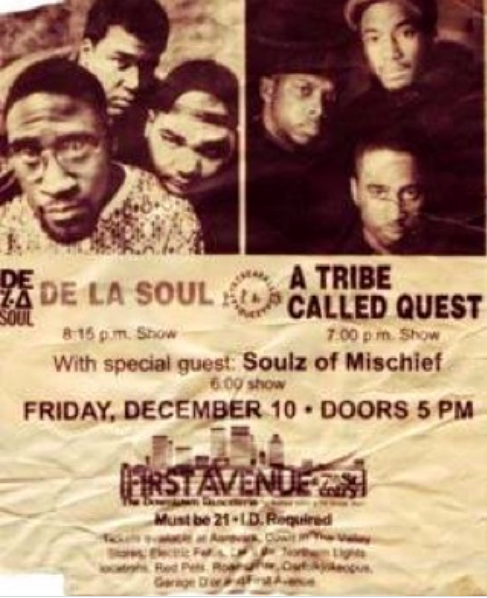 Run D.M.C. – December 28, 1983
"Soon after filming stopped [for Purple Rain], on December 28, the Mainroom hosted the Minneapolis debut of Run-D.M.C., whose self-titled debut album came out the following March. The trio received $1,150 to appear on a Wednesday night. Their to-the-point rider indicated either inexperience or the awfulness of venues they had already played: 'Professional sound system, including voice monitoring equipment. Professional lighting with at least one spotlight for center stage… Liquid refreshment made available and readily accessible.'"

—Michaelangelo Matos, Pitchfork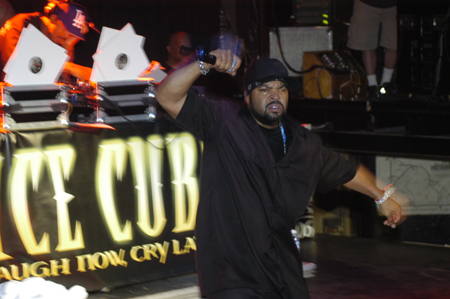 Ice Cube – March 4, 1991
One day after Rodney King was beaten by the LAPD, Ice Cube performed an incendiary show at First Avenue. By all accounts this show filled with high energy and high tensions. However infamous it may be, it's gone down in First Avenue's history as one to remember.
"People never talk about the fact [that] that was a great show. Ice Cube – I'd go see him again in a heartbeat. One of the best hip-hop shows I've ever seen."

—DJ Smitty
Outkast – December 2, 1998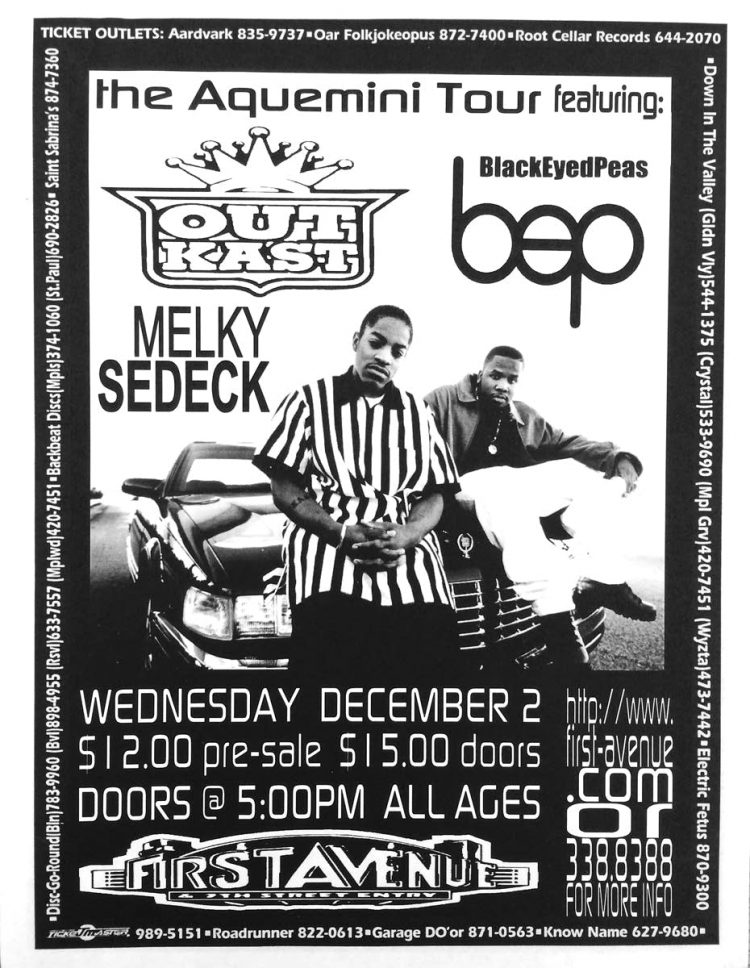 "Emerging suavely in lush fur coats, it was clear OutKast were there for the live experience. In addition to a DJ, they performed with a live drummer and a guitarist…First Ave general manager Nate Kranz remembers that among the guests in the owner's box was none other than Randy Moss, then in his first of seven seasons with the Minnesota Vikings."

—The Current
Soundset Wednesdays
Rhymesayers artists have been mainstays at First Avenue since the late '90s, beginning with the parties known as Soundset Wednesdays. What started as a one-off party in a Northeast warehouse eventually moved to a weekly hip-hop showcase in the Mainroom, featuring many DJs and MCs that were affiliated with Rhymesayers early on in the label's tenure. This residency then evolved into the annual music festival that ran from 2008–2019, which highlighted all forms of hip-hop culture, from rapping and DJing to skating and graffiti tagging.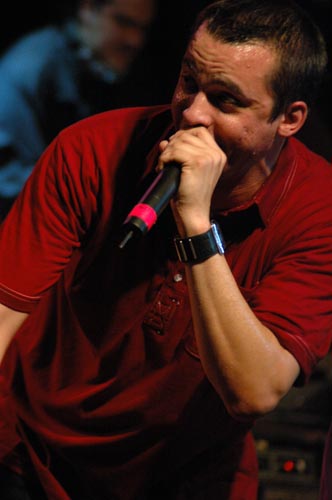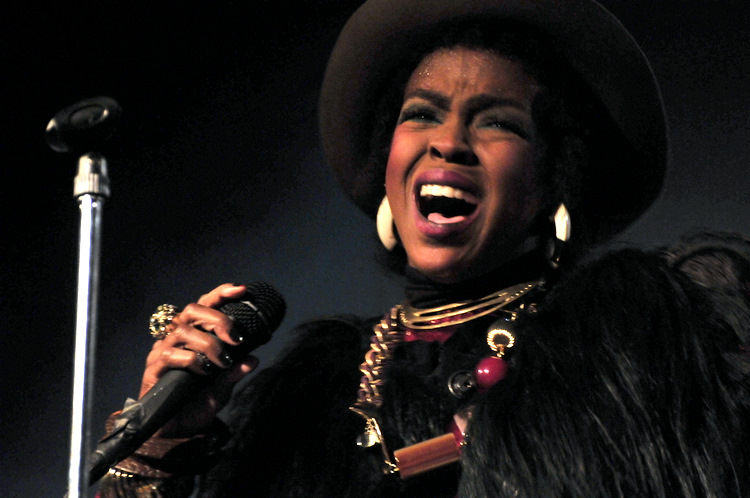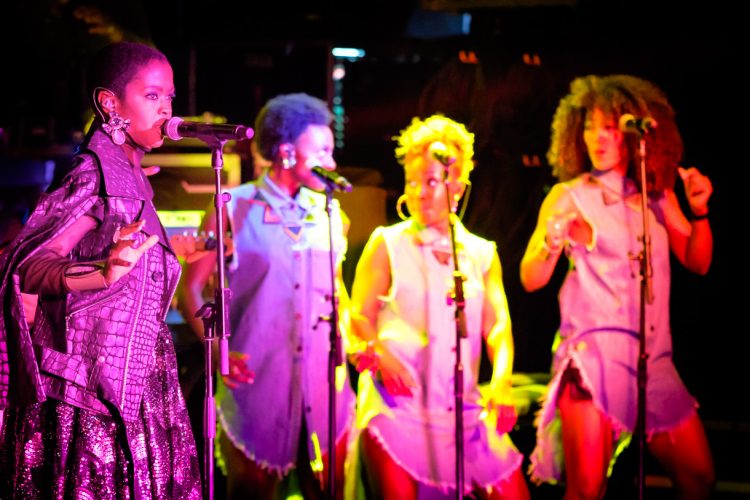 Lauryn Hill
"Hill's nods to Simone, Marley and Prince — all renowned live performers in their time — reiterated there's a lot more to being a legendary musician than making records. Sure, it'd be great to finally get another album from her, but if she keeps performing like she did Sunday, she should still go down as a legend herself."

—Chris Riemenschneider, Star Tribune (2016)
---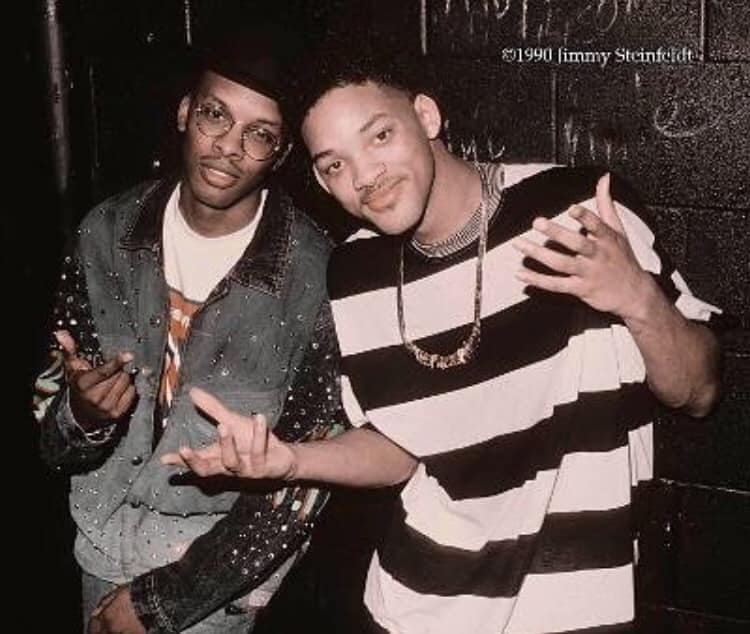 ---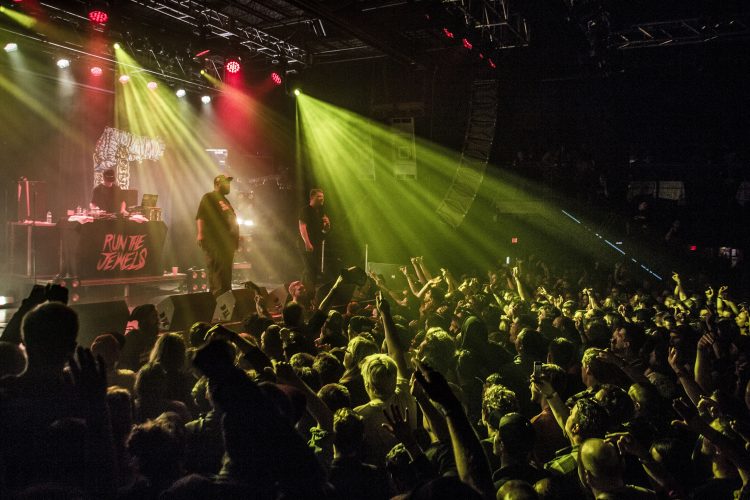 Run the Jewels – October 23, 2015
"Lights were sparse and dim for most of the evening's sets and the sold-out crowd was rowdy, head-bobbing and completely won over… Co-MC EL-P, himself a longtime indie rapper, gave local indie hip-hop collective Rhymesayers its due respect in a speech, and dedicated their last song and set to Eyedea, who passed away almost five years ago."

—We Heart Music
Denzel Curry – August 15, 2019
"The second the bass dropped in 'ZUU,' a crazily devoted fan to the right of me (who must have really been feeling the moment) ran towards the balcony railing and jumped, clearing the staircase and landing directly into the crowd below."

—Katie Ahrens, Music in Minnesota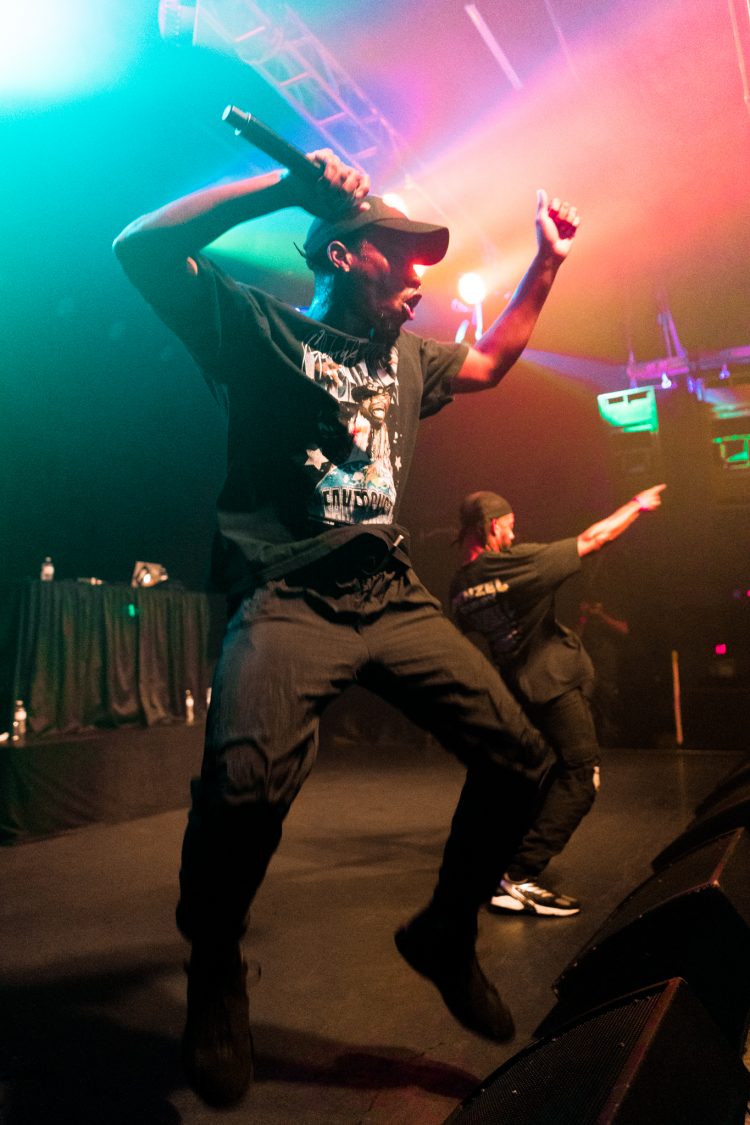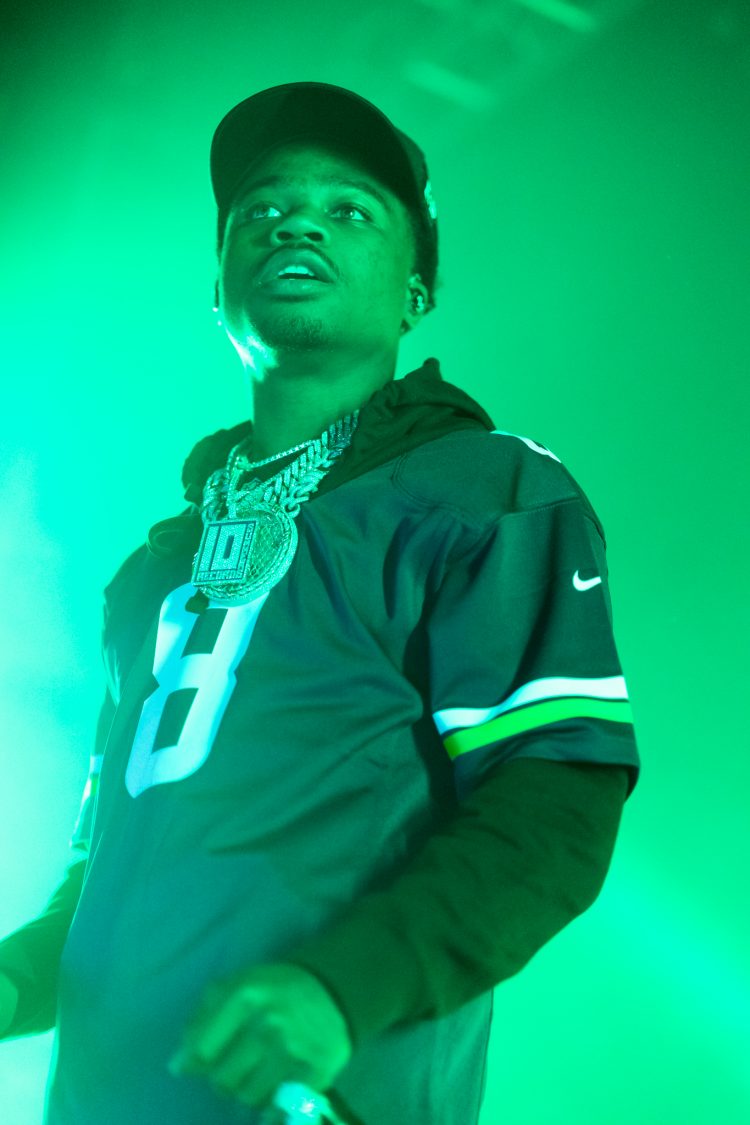 Roddy Ricch – February 11, 2020
"Roddy stopped and reflected towards the end of the show. He told the smiling crowd to put their finger up in the air, making a number one. 'I do it for y'all,' he said. 'Y'all the reason I went #1. Thank you!'"

—Rees Winga, Music in Minnesota
---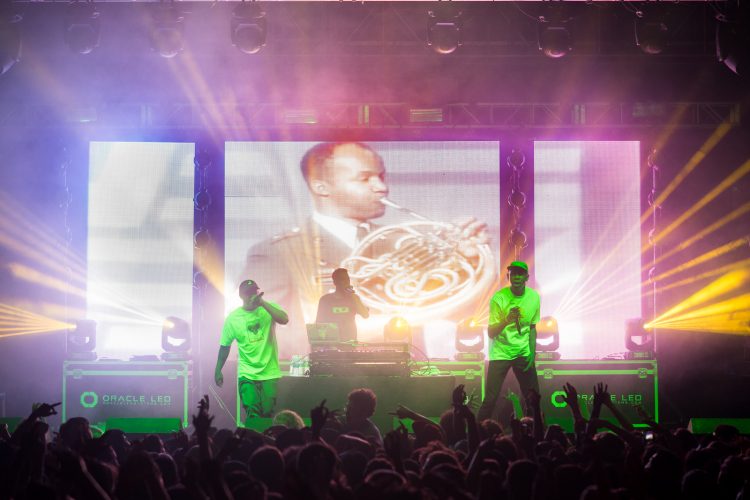 ---

Looking to be part of the next 50 years? There's more where that came from. Check out a few of our upcoming hip-hop events below. See you at the show!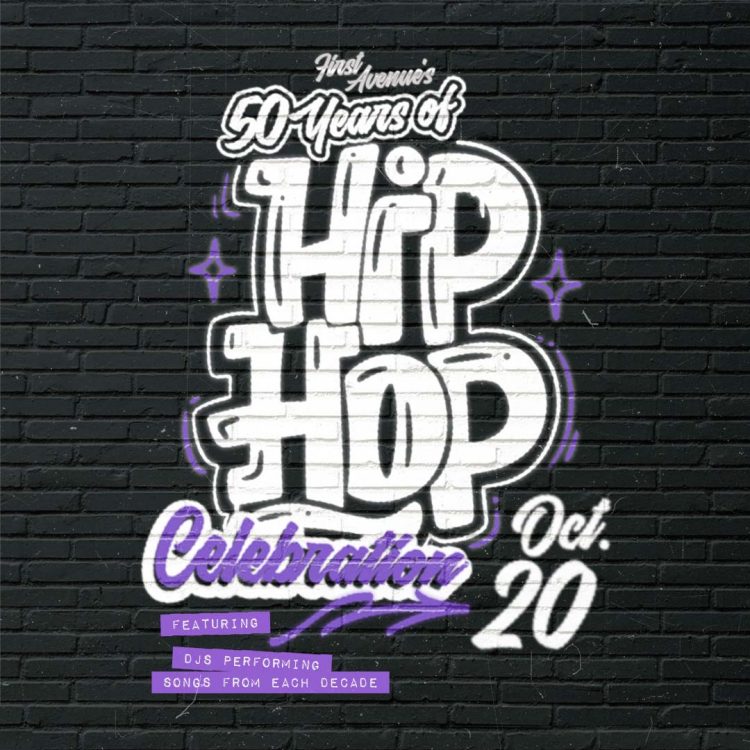 50 Years of Hip-Hop Celebration
Featuring DJs performing songs from each decade
Friday, October 20
First Avenue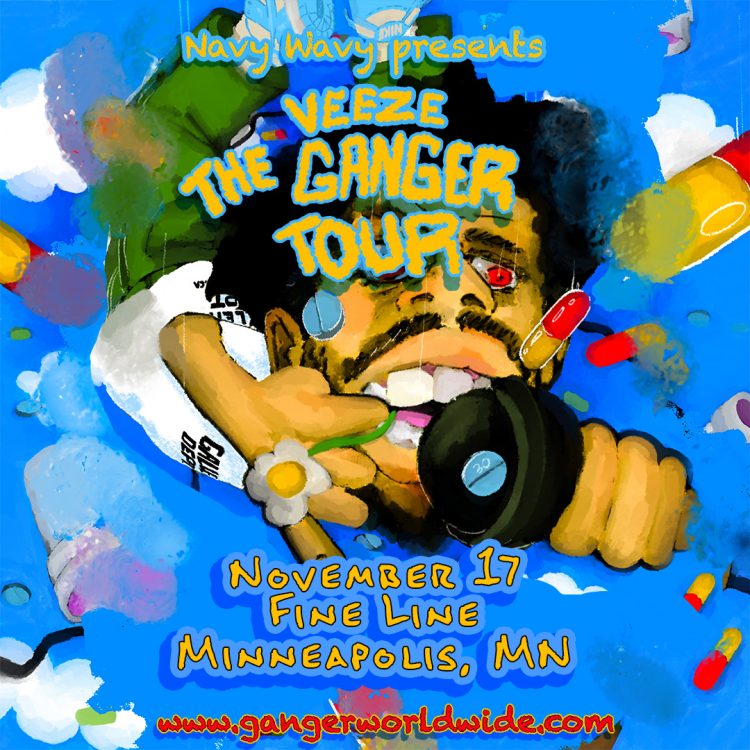 Veeze
Friday, November 17
Fine Line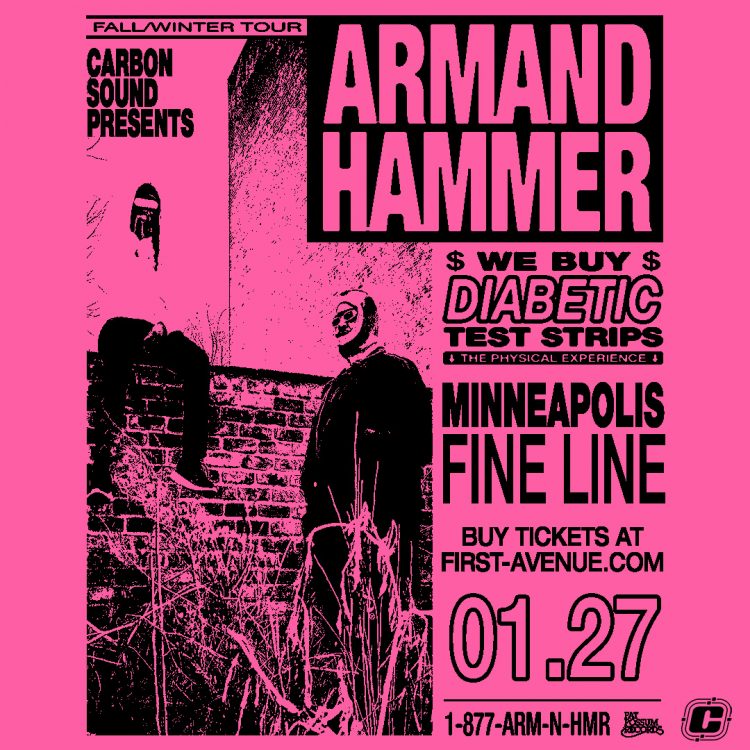 Armand Hammer
Saturday, January 27
Fine Line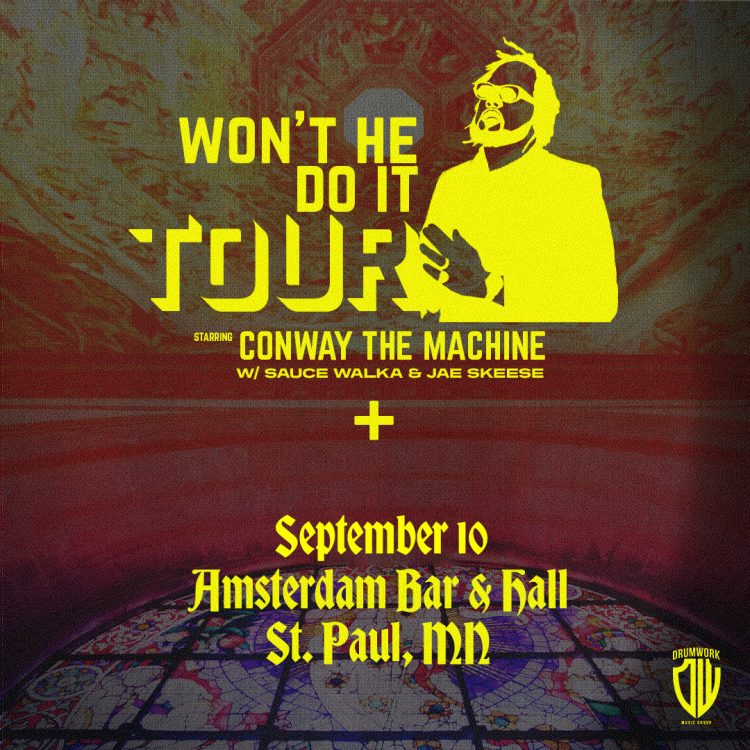 Conway the Machine
with Sauce Walka and Jae Skeese
Sunday, September 10
Amsterdam Bar & Hall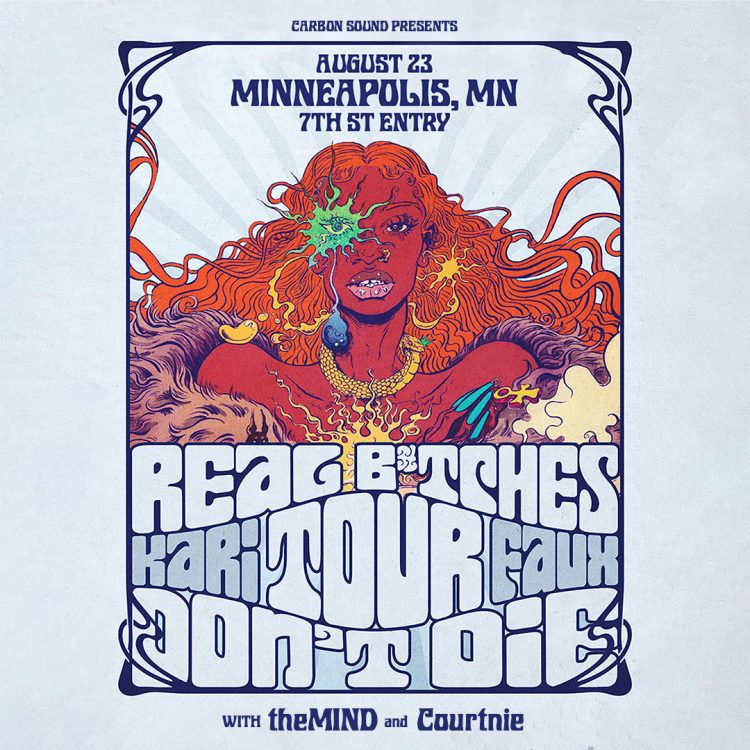 Kari Faux
with theMIND and Courtnie
Wednesday, August 23
7th St Entry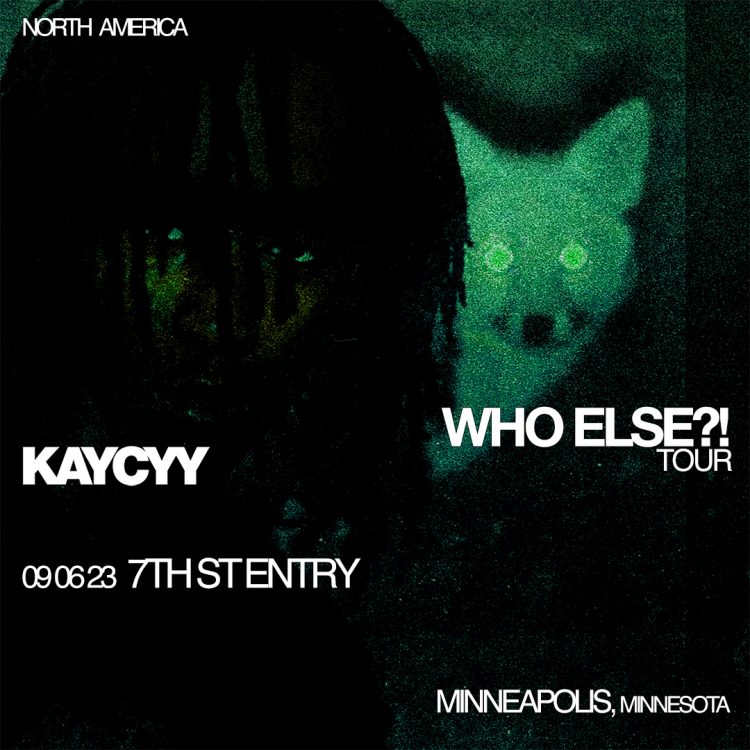 Kaycyy
Wednesday, September 6
7th St Entry