The social distancing required to combat the spread of COVID-19 is creating incredibly challenging circumstances for so many, with a disproportionate impact on the hospitality and event industry workforce—including local musicians and those already at or near the poverty line. Many in our community are experiencing lost work and wages.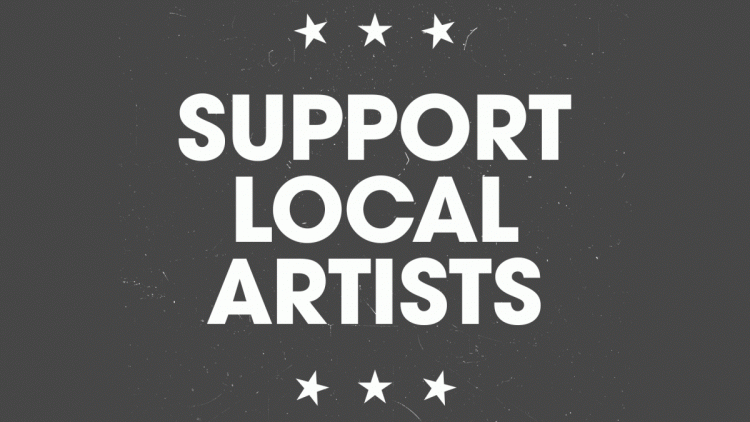 Some silver lining: while we mind our distance from one another, many throughout the community are banding together to offer support to peers who may need it. And there are many ways to support these artists and event industry professionals.
1) Donate to The Twin Cities Music Community Trust
The Entertainment Industry Relief Fund directly supports night staff, door staff, bartenders, security, stage crew, tour managers, merch sellers, and local musicians affected by this unprecedented interruption of everyday life. Please contribute if you're able.
2) Buy Artist and Venue Merch
One of the best ways to support artists and industry infrastructure like venues is to buy merch. Check out this coloring book Har Mar Superstar and his friends made or shop the Fifth Element online store before this Minneapolis staple closes its doors for good, where you'll be supporting a local record shop, record label, and artist all at once. Since music sales aren't what they used to be in the age of streaming, this is one of the best ways to support artists and venues at any time – but especially while live music is on hold. We'll keep a running list of local bands and artists here, along with their preferred form of support. Are you a local musician? Fill out this form with your info on how your fans can continue to support you during this time.
3) Tune In
Music is still bringing us together and creating a sense of community, even if it is on our small screens from the couch. Stay up to date on nationally acclaimed artists and their live streams by frequently checking guides from outlets like Paste, Relix, and Pitchfork. And be sure to follow local artists on social media to see when they're going live. Remember to toss them some digital dollars in the form of Venmo or PayPal if you can.
4) Share What You're Listening To
Put together a playlist. Follow ours. Spread the word about your favorite bands – bonus points if they're local. Music-sharing and discovery engender a music community, which helps keep artists engaged and afloat. You might not currently have access to dig through record store crates, but streaming is a music-discovery oyster, and you've got nothing but time.
5) Support Artists' Independent Funding
Many artists are turning to Patreon as a way to connect with their fans while live music is paused. Haley's got one. Doomtree just launched theirs. Cloud Cult is at the Patreon party too. Search for your favorite local bands on social media to find out the best ways to support them – whether it's Patreon, PayPal, or GoFundMe. You can also support local artists by purchasing their music and merch directly from their websites or their Bandcamp page.
Social distancing means distant. Stay at home, so we can all hang again soon.