Submitted by First Avenue on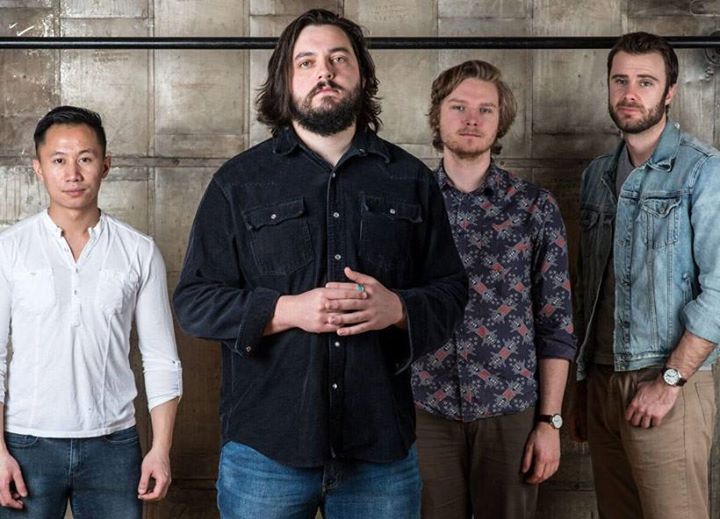 By Logan Lanphere (First Avenue Marketing Intern)

Welcome to Local Spotlight, where we have a chat with Minnesota artists coming to First Avenue venues! This week, I had the chance to talk to Jake Jones about his brand of country and his upcoming show at Turf Club July 5 with Flying Buffalos and Federales.
Jones describes his brand of country music as a sort of desert rock, with summer sing-along country tunes mixed with a southern rock edge. It's not hard to see where this style comes from with influences like Tom Petty and Willie Nelson. More recently, Jones has been listening to bands like Jason Isbell, Sturgill Simpson, and BJ Barham. This is what makes the music his own, blending the varied jams of his childhood and the current state of country music with his own experiences and perspective.
In working on his upcoming record, Jake acknowledges his progression in the five years he's been songwriting and hopes to build on what he's learned in that time. On top of that, the band is going for a more collaborative effort in the songwriting as they work on their "own time and own dime" at their studio, the Petting Zoo, with drummer August Ogren working as the producer. As Jones puts it, "I'm trying to get the other guys more involved with it (songwriting) because you kind of pigeon-hole yourself when you're the only songwriter, sometimes it lacks creativity." This in-house method of recording and group effort is what allows the members of the band to stay true to themselves and make the music they want to make.
Next month, you can check out the band's take on country music and rock n roll amidst a genre that, in Jones's mind, has "a lot of trash out there… I'm trying to dig into contemporary country that's aunthentic to what it used to be." Right now you can check out Jake Jones's new music video for "Cowboy Song." Then Head to the Turf to turn back the clock on country music with Jake Jones and his band with what they call a "party for the whiskey drinkers."